Gone Dead Train
(formerly titled

Sex Drive

)

The phone rings at one in the morning.  A friend tells you a woman wants to meet you at 7 AM the next morning.  She won't say who she is.  Your friend says she's the person you've been looking for.  This is family.  She may be your father's biological mother.  She may know secrets.  You are in Sarasota, Florida.  She is in Sandy Creek, New York, the North Country.  Your sense of who you are, who the people you love are, may be challenged.  You drive, take speed, listen to rock and roll.  You try to figure out who you are.  Think you are.  Been told you are.  You try to figure out who she is.  Two people come at each other from opposite sides of the mirror.  The past will hit the present.  The known hit the unknown.  The stakes are higher than you imagine.

Has this happened to you?

Would you want it to?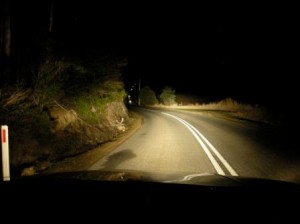 Category: Coming Attractions